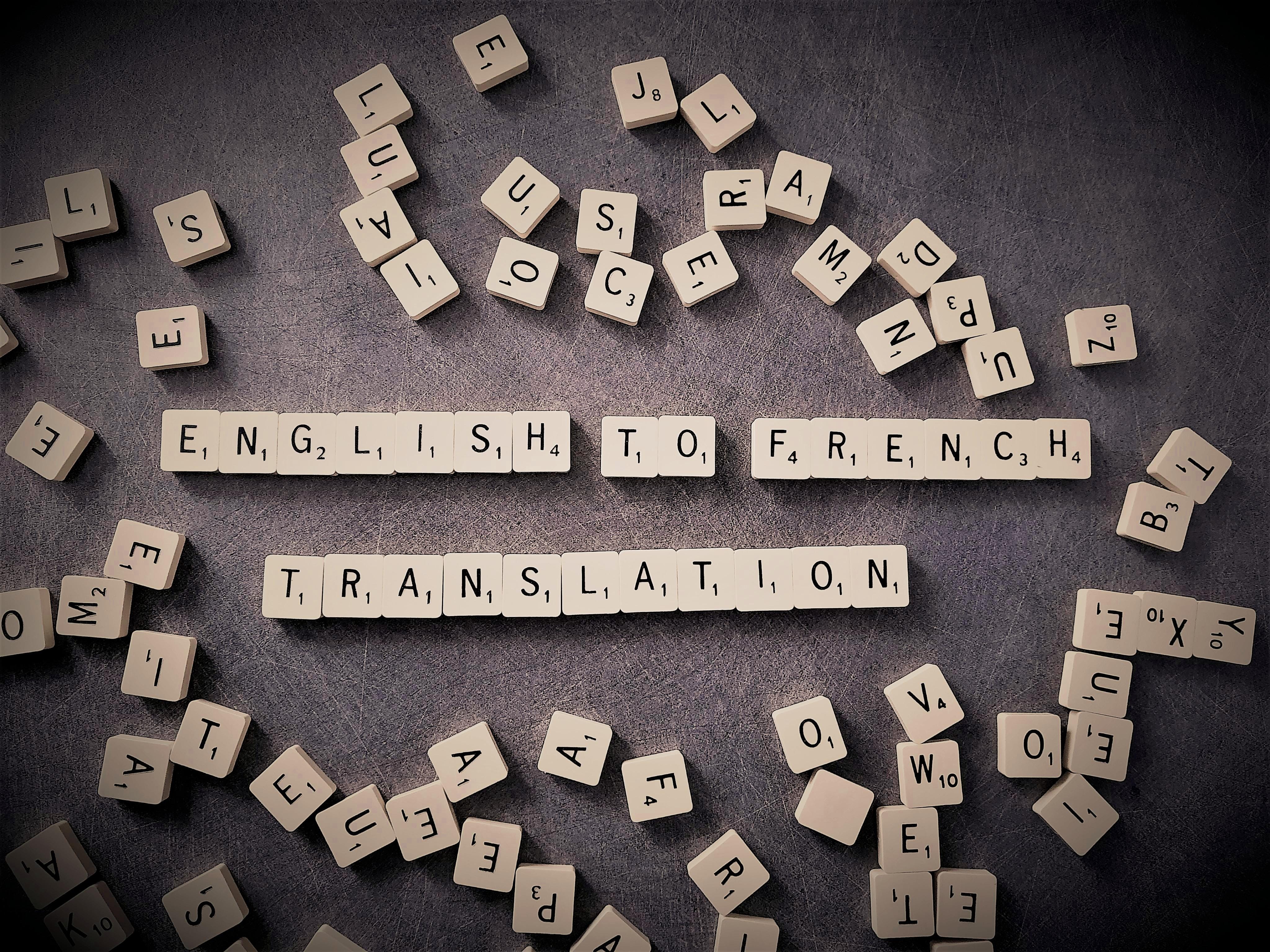 English to French Translation
Marketing, communications and e-commerce Translator
Hello and welcome to my website,
You will find a presentation of my English to French translation activity. You can also discover the proofreading and correcting services I offer. Enjoy your visit!
Translator, a fascinating occupation
Translate a text, a real passion
For me, translating a text is a bit like doing a puzzle. Find the right words, find the right pieces. My mission is to render your text accurately and faithfully, making it as fluid and readable as the original.

I was 11 years old when I started learning English. I was immediately fascinated by this language. Equipped with my first bilingual dictionary, I enjoyed trying to translate a text. It was my very first steps as a translator. But I got into translating text from English into French much later. My professional career was diversified before I became a translator.
I come from Lorraine in the north-east of France where I've obtained an Advanced Technician's certificate in general business. Then I moved around Luxemburg, Ireland and south of France. I finally decided to settle down nearby Bourges in the centre of France. I found an ideal living environment in the beautiful Berry region.

I've worked mainly in catering and customer relations sectors where I used English every day. A 3-year total immersion in Cork, Ireland, allowed me to interact with native English speakers. I have improved my English considerably.


English to French Translation
A few years ago, I decided to find my way in a profession I'm passionate about : translation. I also wanted to work for myself. So, being a freelance translator was an obvious choice for me.

I got into a distance learning with WLS (Words Language Services in Dublin in Ireland). I obtained an English to French Certificate in Translation.

The topics covered in this training:
Text analysis;
Methods and procedures for translating a text;
Translation problems/the concept of equivalence;
Specialised translation;
Proofreading and correcting;
Reference works and tools available to the translator.
Proofreading and correcting
As with proofreading and correcting, to translate a text you need to be an expert in the target language. To translate a text from English into French, a perfect command of the French language is essential.

I have always had a very good level in French. Being an avid reader since my early years has helped me a lot. French is my mother tongue. I know its subtleties, its particularities and its rules perfectly. I have recently continued to improve my knowledge by taking distance learning courses. I reached the expert level in spelling to the Voltaire Certificate.

As a translator, proofreading and correcting is integral to my work. Both for my translations and for those of other translators (review). I'm therefore able to use my proofreading and correcting skills to the benefit of documents already written in French.


English to French Freelance Translator
Specialisation marketing, communications, e-commerce
C-Traduit was launched in November 2019. I offer translation from English to French services, plus proofreading and correcting. This is the culmination of a project that has been maturing for several years.

My career path as naturally led me to specialise in the fields of marketing, communications and more recently e-commerce. But the translation training I've pursued enabled me to approach also the following fields: law, economic and social, technical, scientific and computer.

You can also find me on the platform MALT: